St. Jane
The first hotel to create common
ground for the uncommon.

Consulting, Design, Communications
Remarkable Question
---
How do you give an iconic building back to the people of Chicago?



Challenge
---
With several lifestyle/boutique hotel options in Chicago, we needed to find a way to stand above the rest in a way that appealed to local and international travelers. The historic Carbide and Carbon building is one of the four oldest buildings in Chicago, and its location on Michigan Avenue puts it at the center of the city for travelers and Chicagoans of all walks of life. But for 13 years it had been a chain hotel.


Revelation
---
Chicago is one of the most diverse cities in the world. What it needed most was something unifying and unexpected.

Our strategic process uncovered that Chicago is made up of 77 distinct neighborhoods, each with their own flavor, culture and point of view. So we had to create a hotel that was common ground for them all, as well as a home base for domestic and international travelers. Our idea was to create a hotel that is "Common ground for the uncommon." In this way, we could celebrate the diversity of the people of Chicago, while also recognizing the uncommon traits, personalities and beliefs that make us all interesting and original and create a completely unique hotel experience in the process.


Jane Addams. Not just a tribute, an inspiration.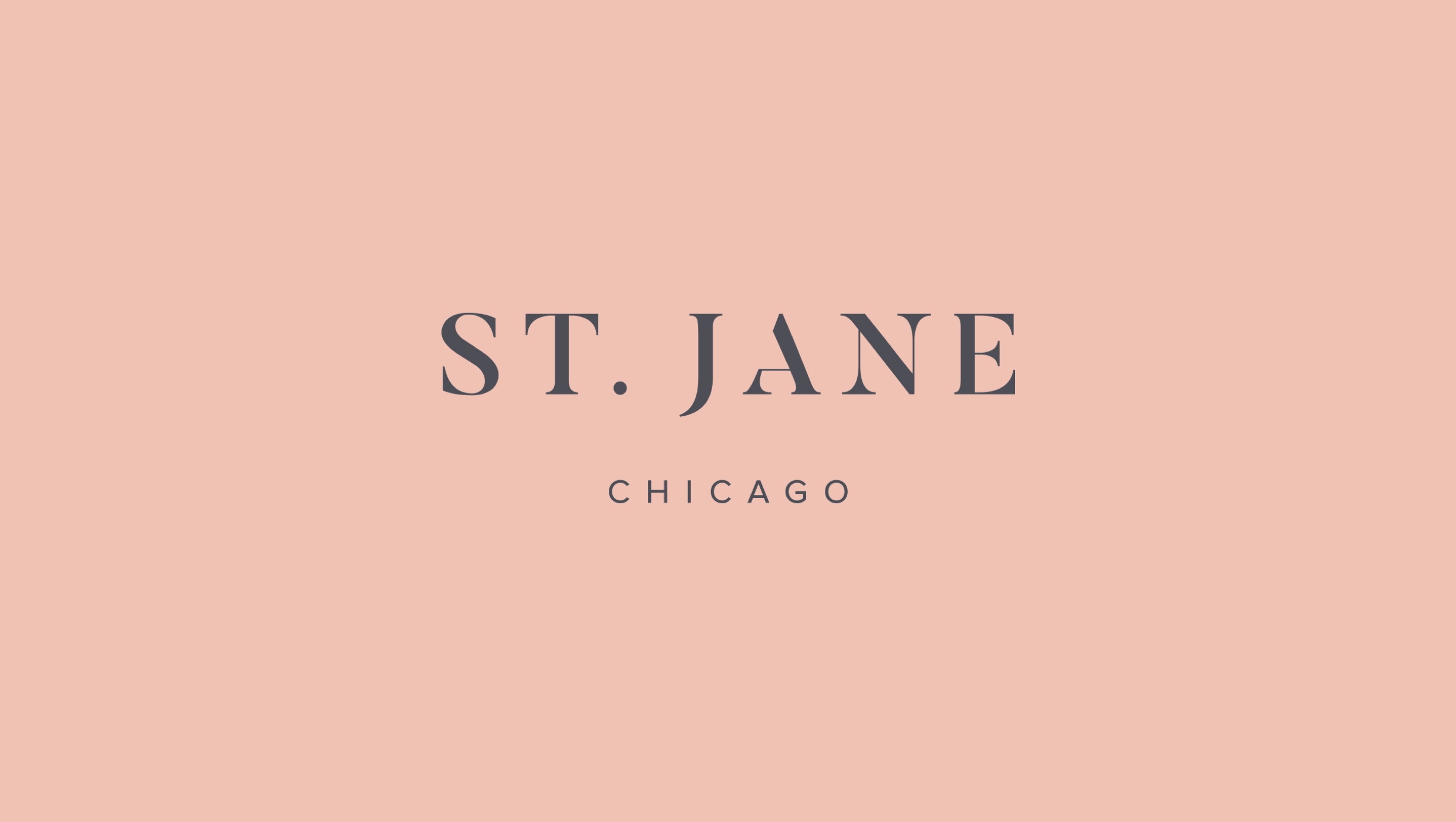 We named the hotel, "St. Jane," in honor of the legendary Chicago philanthropist, Jane Addams. She was the first American woman to win the Nobel Peace Prize. And if you listened to stories of those who knew her, she was indeed saint-like. Dedicating her life to bringing people of different backgrounds (often immigrants) together around the dinner table. This lifelong dedication to social good and unifying Chicagoans goes a lot further than just the name on the front door. We made sure this philosophy came to life through every element of this hotel's experience.




Visualizing the uncommon.
We partnered with Chicago-based artist Morgan Ramberg to create a one-of-a-kind mural that celebrates the diversity and fun of the uncommon while showcasing stories and vignettes that tell the history of the hotel and Chicago itself. To pique interest, we filled three stories of the hotel's windows with the illustration to tease the coming launch. And then we applied the artwork to 16 different key cards and collateral elements.